Giuliana Gets Ahead – On the Job and on the Ski Trail
Giuliana Bonifazi is an Apprentice Development Specialist at Hamilton and an avid cross-country skier. She likes the dynamism of both her sport and her job at Hamilton.
Giuliana glides elegantly over the snow-covered plateau in Val Surses. After growing up here, she has moved back once more following a stint in Engadine. This picturesque valley meant too much for her to give up. She walks with her cross-country skis from Savognin towards Mulegns. It's a winter wonderland that Giuliana wanders through at least once a week – even on work days like today. "I work from home twice a week. On one of those days, I'll block out two hours over lunch so I can go cross-country skiing or, in the summer, for a bike ride or a jog on a trail or hiking path. The trails are practically on my doorstep."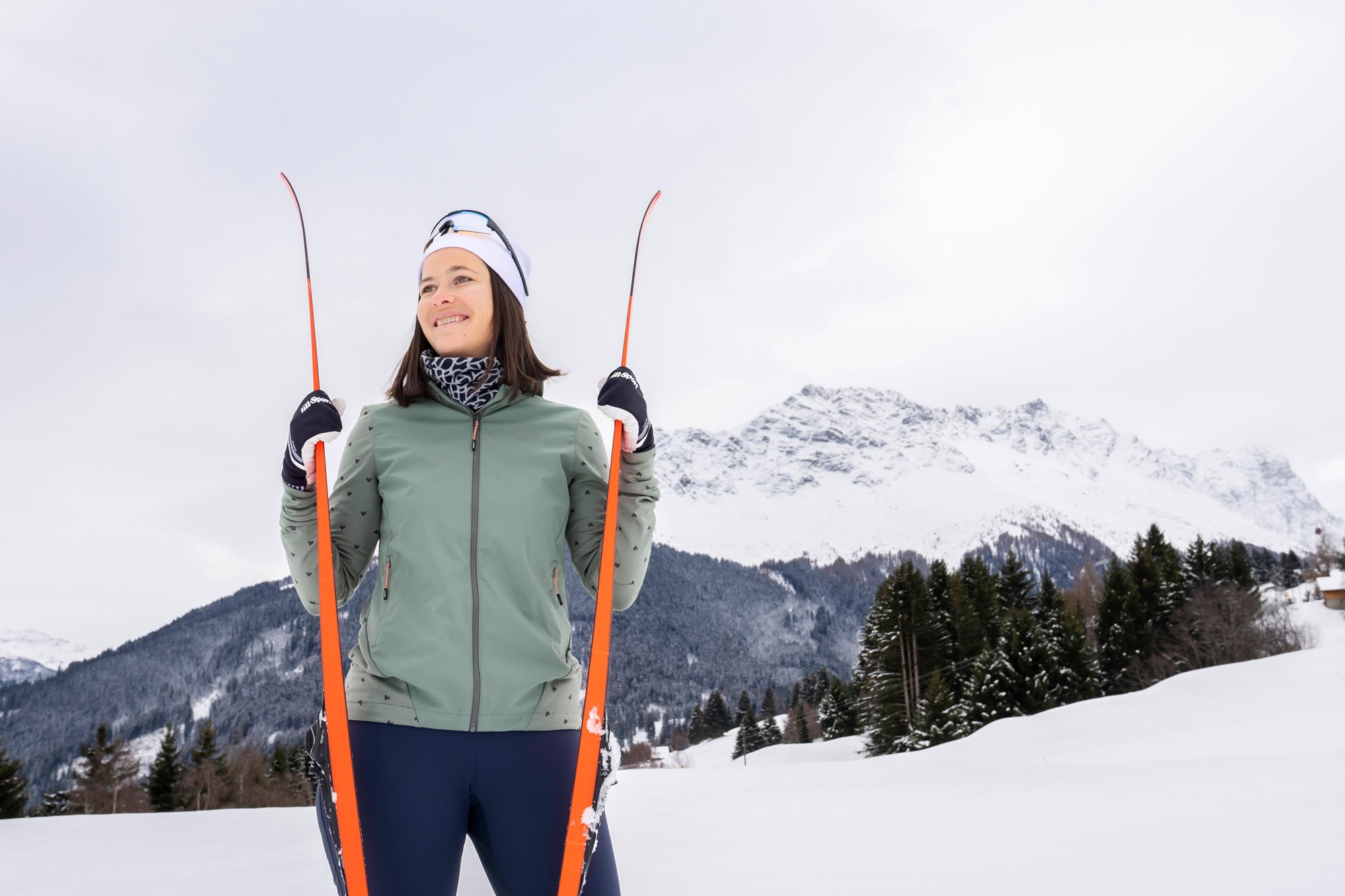 Soaking up the sun, using your body, and recharging your batteries in the process. Giuliana does not get exhausted after a cross-country skiing session – quite the opposite. "I am much more productive after sport. Sometimes, I use sport to completely take my mind off work. Other times, I get the best ideas for work while doing sports. In general, I just feel better after doing sport."
Giuliana enjoys sport so much that she is currently even training to become a cross-country skiing instructor, with hopes in particular to master the technique even better. "When you're teaching others, you also learn a lot yourself. On top of that, I'm essentially interested in training because I work in this field myself." Giuliana is the Apprentice Development Specialist at Hamilton. For her, everything revolves around the development of others. But she is also continually developing herself as a matter of course. "You get to know new people and new perspectives. Especially in the field of vocational training, I have found that it's good to become aware of another angle from time to time. I can also use methods from the ski trail in vocational training and vice versa."
If she had to choose one word that describes cross-country skiing and her job, it would be "dynamic". Vocational training is often imagined to be a bit outdated and stagnant, Giuliana says. "That's not the case at Hamilton. I can actively help to shape things here." Giuliana is referring to the new Digital Business Developer vocational training course, which Hamilton is offering for the first time in 2023 as one of the first companies to do so. "Those of us in HR proposed this course offering and it immediately fell on open ears.
It was clear to management that we would be targeting exactly the people we need in the future, and they gave the go-ahead. The training managers who will later train these apprentices immediately offered their support. At Hamilton, they think ahead and support ideas like this in a straightforward and active way." That's what makes working at Hamilton so special, according to the Graubünden native; the Hamilton spirit is truly present in the company.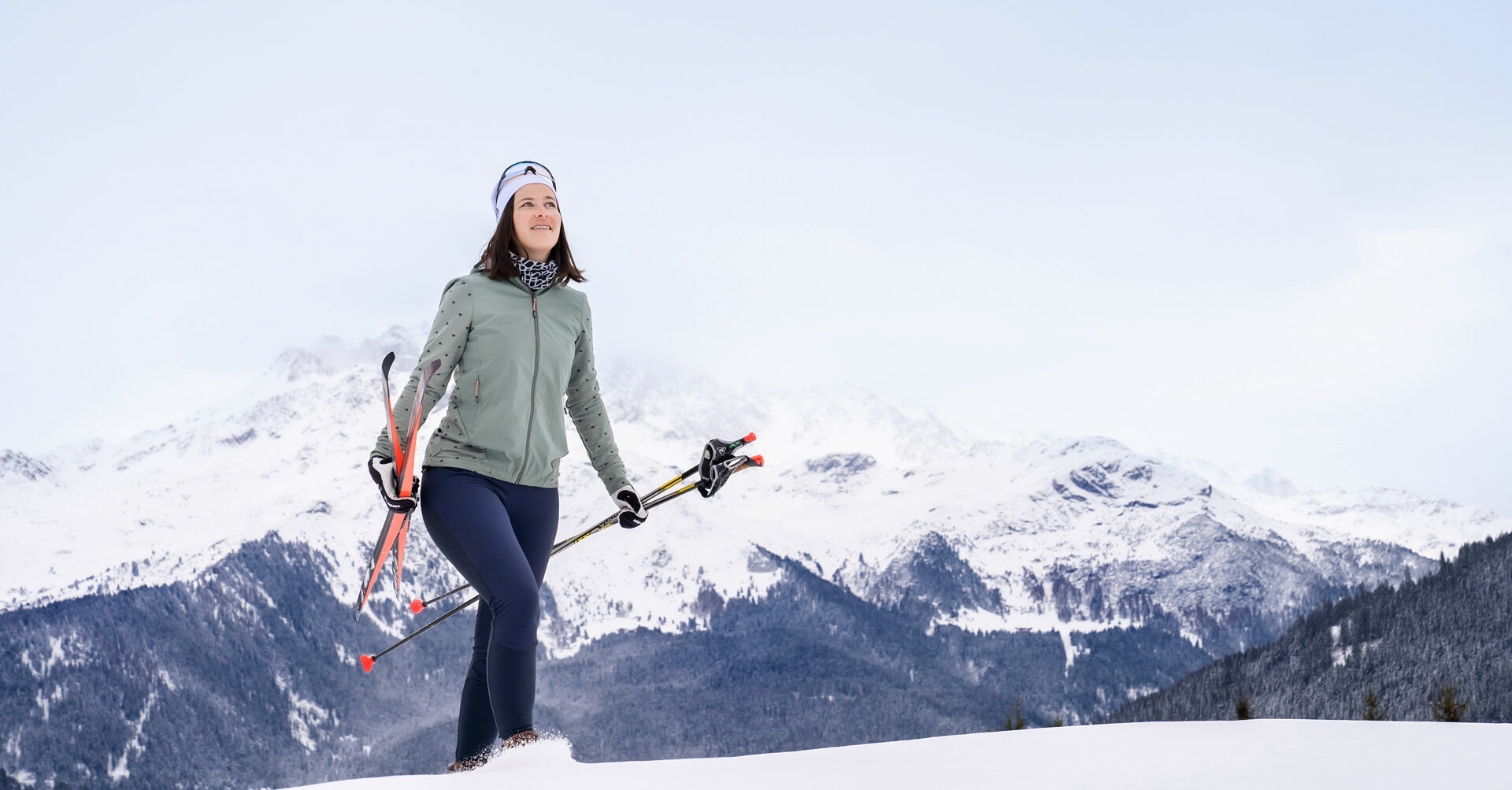 This also applies to the training of apprentices, as Giuliana explains. "At Hamilton, you are challenged and encouraged. The apprentices are part of a team and often work 'on the job' right from the start. Some start out in a training workshop. And what shouldn't be overlooked are the many cool events. For example, a graduation trip to Europa-Park, project weeks, Christmas parties, and parties for other occasions, and much more."
The chance to stay on at Hamilton after the apprenticeship is also a key benefit, Giuliana tells us. "Many stay and find a position with us straight away, others go on to study or work for another company after their apprenticeship. We have found that many come back to work with us in the future."
Giuliana speaks about the apprentices and her work as an Apprentice Development Specialist with great enthusiasm. At the moment, however, she is mainly enjoying the beautiful view of Val Surses and gliding down the slopes.