U.S. Ambassador Scott Miller visited Hamilton
02.03.2023
US Ambassador Scott Miller visited Hamilton in Domat/Ems on Monday morning.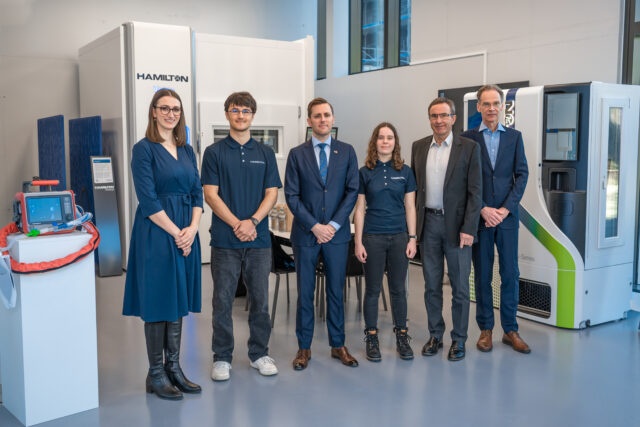 Board President Andreas Wieland and Gianina Viglino-Caviezel, Managing Director of Hamilton Services AG, showed the interested U.S. ambassador Hamilton's product range and the production of ventilators. The program included not only discussions with the management of the Hamilton companies, but also an exchange with the apprentices. Miller has already raved about the Swiss apprenticeship program on several occasions and has set himself the goal of promoting such an opportunity in the U.S. as well.​​
We are world market leaders in various sectors of the life science industry. It's fun to be involved in the development of such equipment. In addition, we produce highly useful products that ultimately benefit people.
Being able to ride to work, and on such a beautiful route, is quality of life at its best.